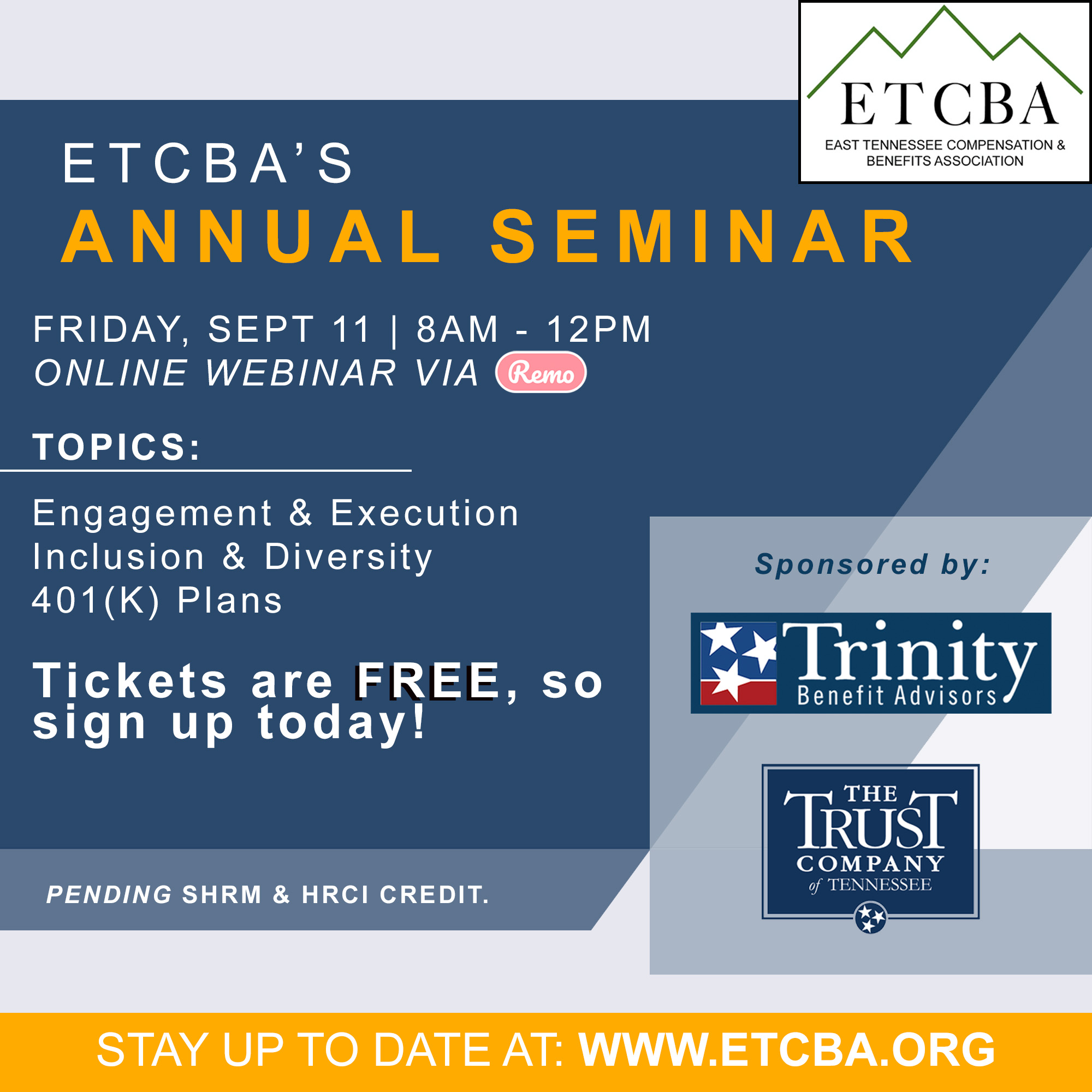 We look forward to virtually connecting with you for our Annual ETCBA Seminar! We'll be using Remo this year to host our event. Remo is an interactive platform that allows us to create a fun learning environment with opportunities for networking!
The seminar is from 8am – 12pm on Friday, September 11th. We have worked to gather relevant and intriguing speakers, covering topics such as: Employee Engagement & Execution, Inclusion & Diversity, and 401(k) Plan Management!
SHRM and HRCI credit are pending.
This is a great opportunity to get online and engage with other professionals in our community. Tickets are FREE, so make sure to CLICK HERE to reserve your spot today and share with others!