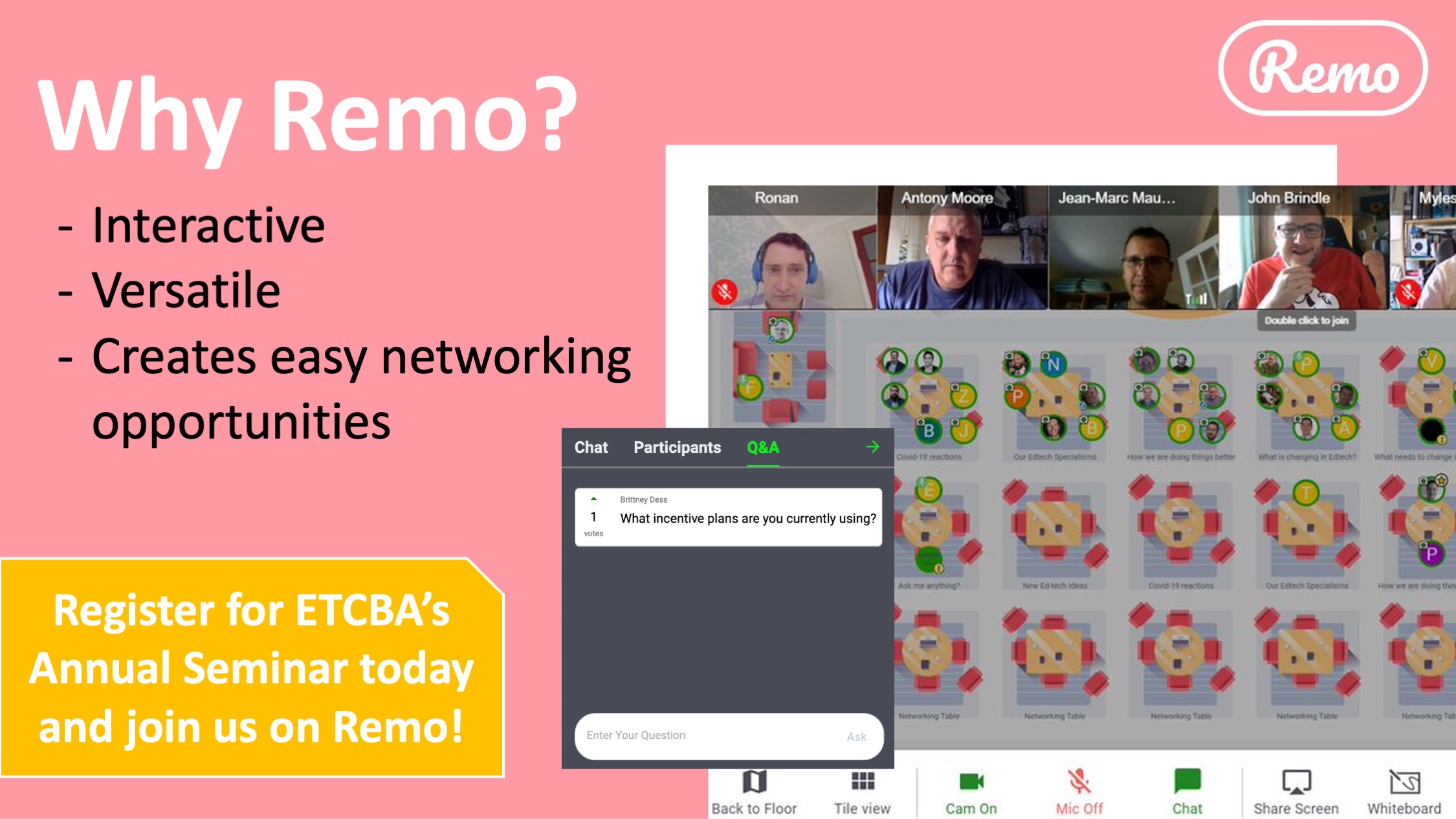 ETCBA's annual seminar is coming up in just 10 days! If you haven't reserved your spot already, sign up here. As previously mentioned, we are using a new conference software for our seminar: Remo. We wanted to take some time to highlight why Remo is exciting, not just for us as event managers, but also for you as a user!
Remo helps make remote feel more natural. The event space has tables that you can freely move between, an interactive chat box, vendor tables, and has several features in presentation mode for information sharing. I encourage you to check out Remo's website or watch this 40 second video to learn more: Remo Conference – Webinar and virtual networking video platform.

Note that Google Chrome is the preferred browser.
We look forward to connecting with you on Remo!