Welcome back to another great year with ETCBA! We had great success with our events last year and look forward to connecting with you more. Our focus this year is to provide content-rich quarterly meetings, but may expand to more networking or member only events as the year goes on.
We are excited to announce a new process for membership renewal! In March, you will receive an email from with an invoice from PayPal to renew your membership. There is no need to renew through ETCBA's website. If there are any changes to your membership (add/remove members, change to email address or job title, etc.), please reach out to our Membership Chair, April Moore (aprilmoore577@gmail.com), and she will make sure to update your information.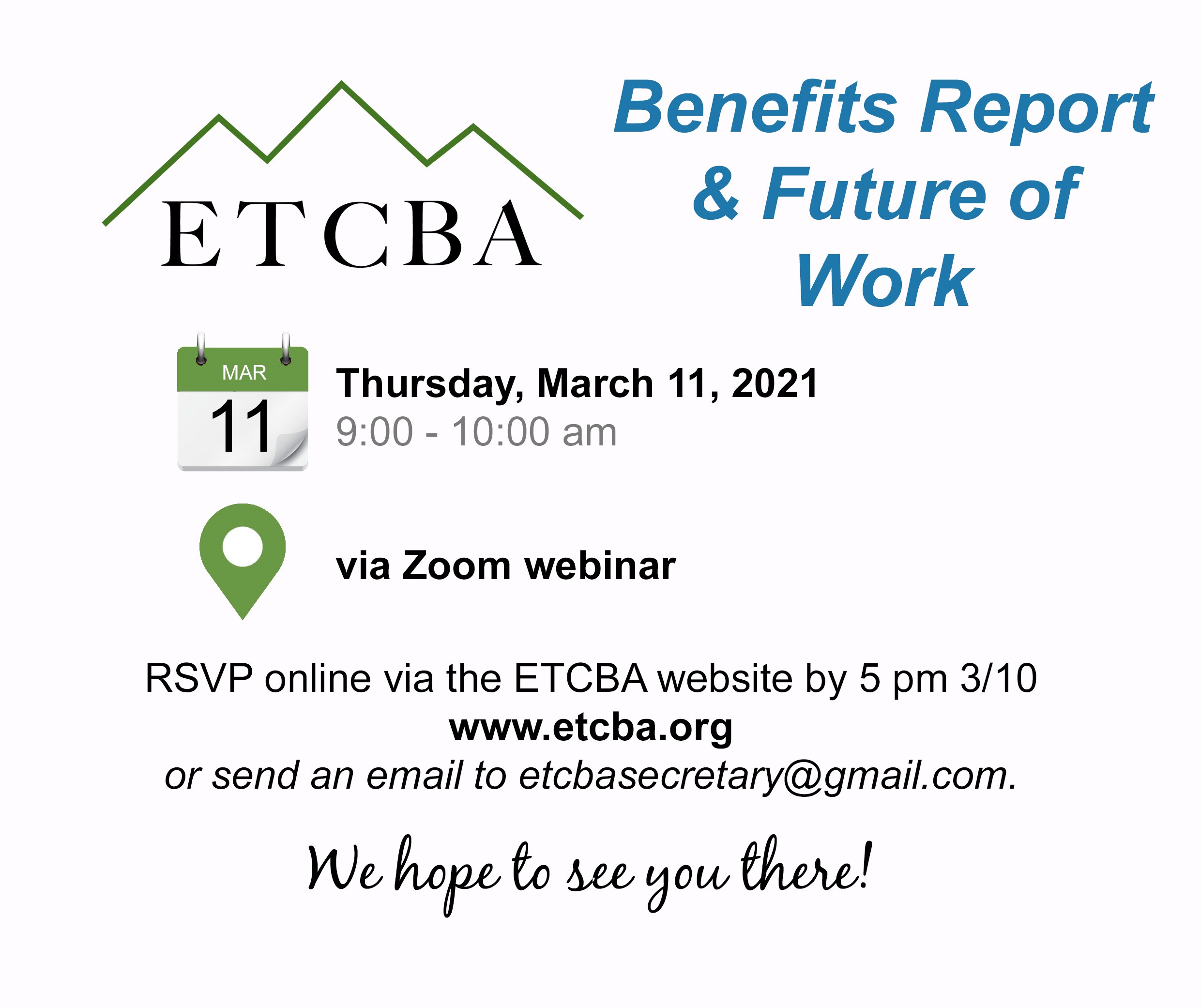 Our first event of the year is a Benefits Report & Future of Work presentation by Mercer's own Jake Davis & LaCinda Glover on Thursday, March 11 from 9-10am ET. Registration is FREE for members and students, and $5 for non-members. The meeting will be via Zoom, so make sure to RSVP to receive the event link by signing up here and using promo code "WORK2021" to unlock the free member ticket. This event is pending SHRM & HRCI credit.