| | |
| --- | --- |
| Sep 11 | Seminar |
| Oct | Competitive Pay and Market Pricing |
| Nov | Cooking Class |
| Dec 4 | Holiday Party |
Mark your calendars for ETCBA's annual seminar on Friday, September 11th from 8am – 12pm! We will be hosting the seminar online and will announce more details as we get closer. Make sure you're subscribed to our email list for updates: https://etcba.org. We look forward to connecting with you!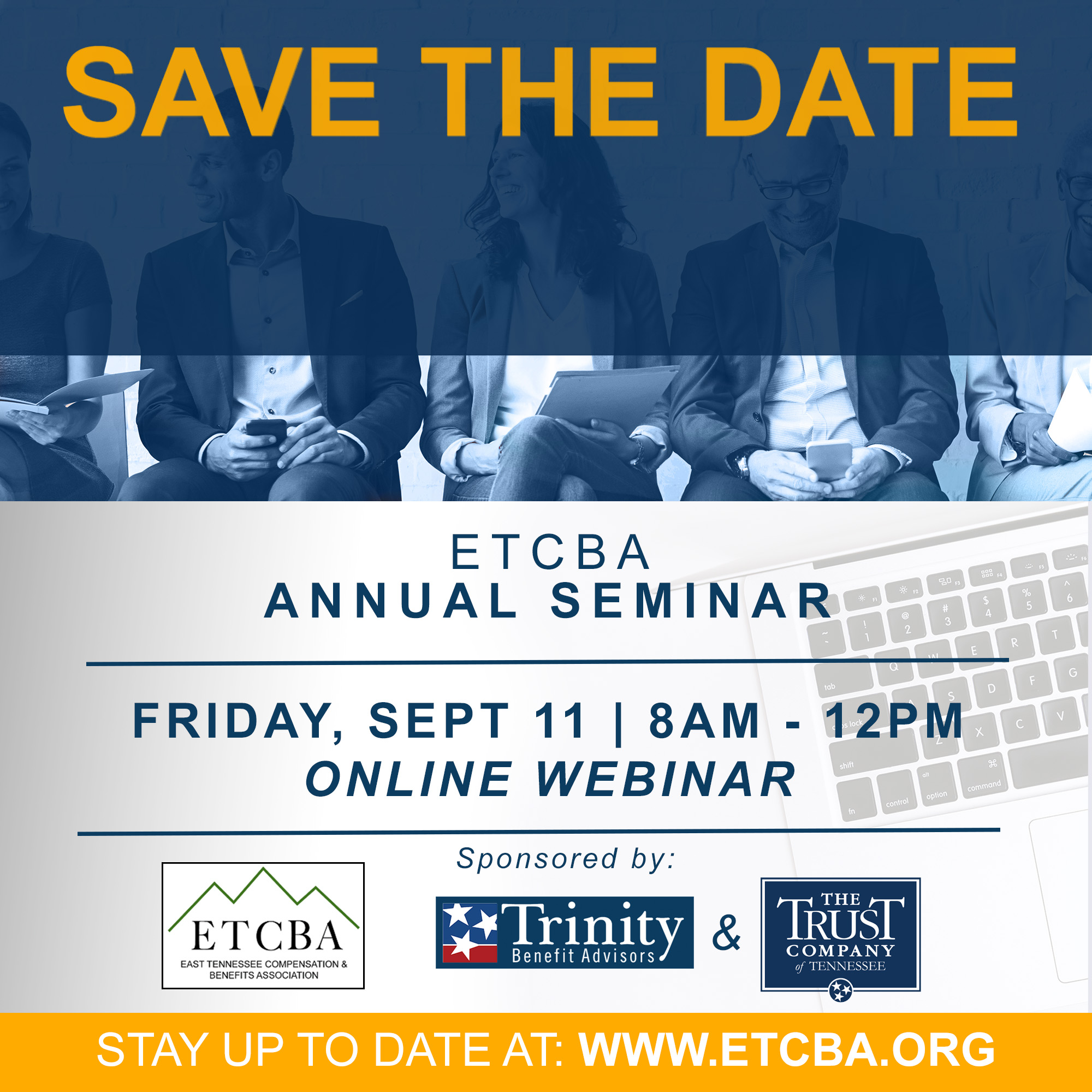 We look forward to seeing you at our second quarterly meeting on 
Tuesday, June 2nd
from 
9-10:30am
via
 Zoom 
webinar. 
Ashley Trotto
, an attorney at Kennerly, Montgomery & Finley, P.C., will be giving a legislative update covering the SECURE Act, CARES Act, and Families First Coronavirus Response Act (FFCRA), in relation to the HR-related provisions of each. This is a great way to help keep you informed in this time of change. 
SHRM & HRCI credit are pending.
Tickets for members are 
FREE
 for this event, so use promo code "CARES2020" to reserve your spot today! Click 
here
 for tickets!
We are happy to announce an exciting opportunity with one of our partners. WorldatWork is offering 
FREE membership from May 1-July 31
 for all members of a Local Network. Because of our partnership with WorldatWork, you are able to enjoy all the member benefits and access to WorldatWork during this time. Make sure to check out everything that is included in the professional membership on their website: 
https://www.worldatwork.org/membership/
!
You should have received an email last week regarding your member ID. If you didn't receive that email, please let us know!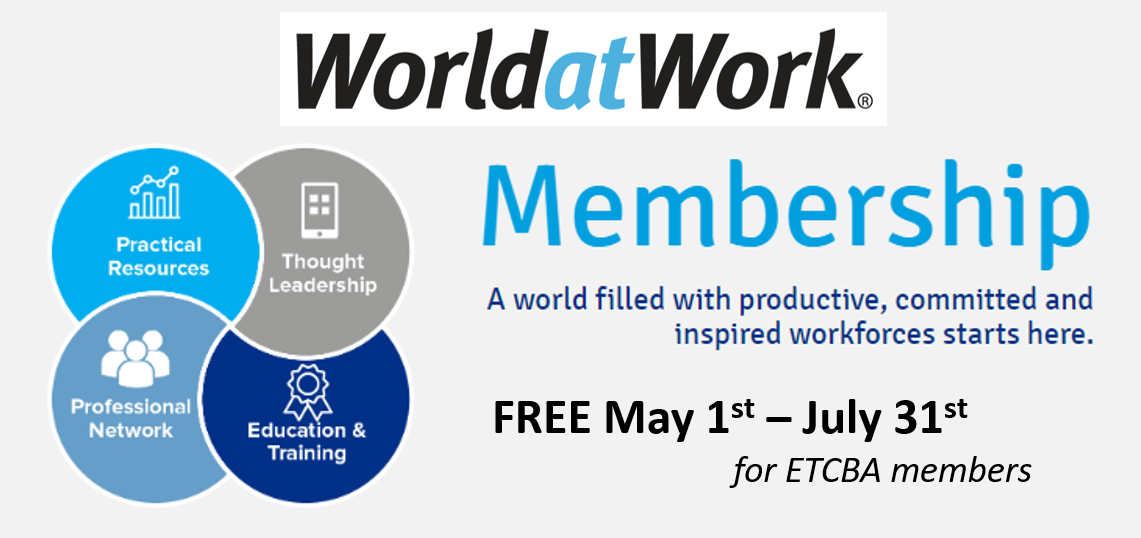 Director, Employee Relations and Learning & Organizational Development
University of Tennessee, Knoxville
"The University of Tennessee, Knoxville is seeking an experienced Human Resource Director to lead the Employee Relations and Learning & Organizational Development teams. The Director will have the opportunity to oversee a team of dedicated, enthusiastic professionals who bring passion to their work every day.
Our HR team is highly active across our campus and broader community and is seeking candidates who have the ability to contribute in meaningful ways to the diversity and intercultural goals of the University. We offer a culture that is supportive of respect, equity and broad participation to meet the needs of our campus."
To find out more or apply, click here.
---
If you have a job that you, or a colleague, would like posted on ETCBA's website, please reach out to etcbasecretary@gmail.com.